Met Éireann is a line division of the Department of Housing, Local Government and Heritage. Click the image below to view their latest strategy statement.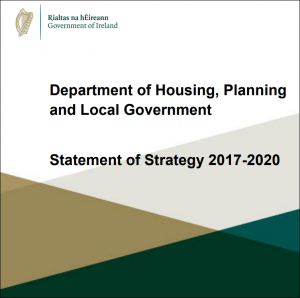 Met Éireann Strategic Plan 2017-2027
Met Éireann recently completed its 10 year strategy 'Making Ireland Weather and Climate Prepared' – which focuses on assisting Irish society to be ready for and responsive to weather and climate risks.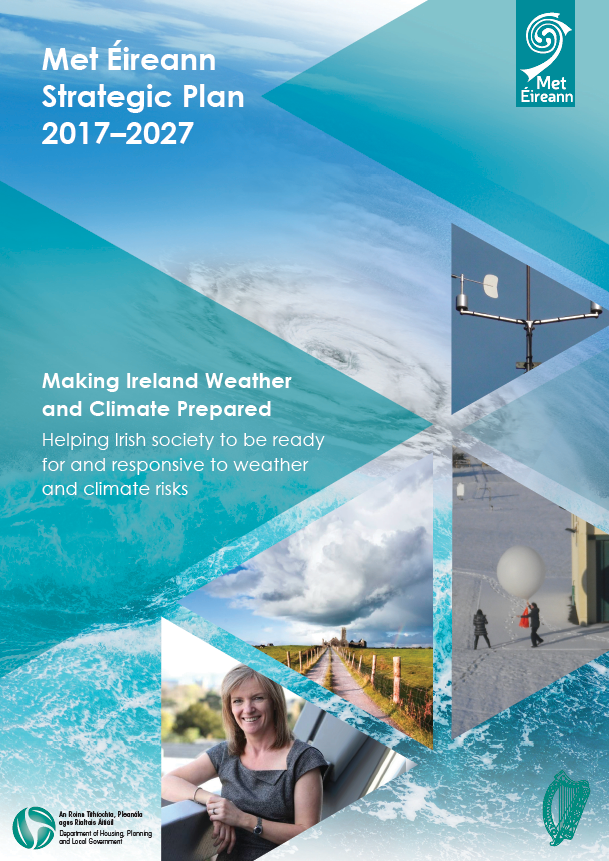 Click the image to download and view the report in PDF format
Our Goals
Enhance support for impact-based decision making for weather events
Provide climate information services which promote the safety of citizens and supports economic and environmental resilience
Deliver a high quality national flood forecasting service
Continue to provide an effective authoritative voice on meteorology in Ireland
Maintain and support an expert, professional workforce
Lead a modern, integrated meteorological infrastructure and support an enterprise environment for weather and climate services
The strategy is underpinned by Met Éireann's core role as Ireland's National Meteorological Service of helping society protect life and property, and is aimed at supporting economic and environmental resilience, and promoting wider societal wellbeing.