Explore Special Collections
The Met Éireann Library holds an important set of historical books and journals, mostly bequeathed to the Library by R.H. Scott. It also holds a collection of manuscripts, including the original hand-written observations that were taken at various meteorological stations throughout Ireland since the mid-nineteenth century.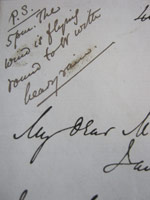 Examples of our Special Collection holdings
Weekly weather reports for Ireland dating from 1878
Registers of meteorological observations for approximately 40 sites in Ireland, dating back to 1855. These cover temperature, wind, rainfall, solar radiation, snow and sunshine.
Daily registers of rainfall in Ireland, dating from the 1870s.
A number of early weather diaries
Historic images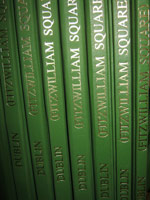 Manuscript Collections
We hold a significant number of meteorological manuscripts, dating from 1855. These include valuable historic scientific data from various locations throughout Ireland. Click on the links below to find out more the manuscript collections: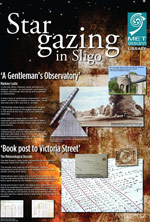 Special Collections Poster Series
The poster series aims to highlight some of the unique items in the manuscript collection. To date, there are three posters in the series, and each one tells the story of meteorological activity at a different location; Markree Observatory, Co. Sligo, Trinity College Dublin and Fitzwilliam Square, Dublin.
Click on the links below to view the posters in PDF.
Digital exhibition: Steady amid the squall
This short exhibition looks at the development of scientific meteorology in Ireland from the early 1800s until 1936, when the Irish Meteorological Service was established. The exhibition draws attention to Ireland's rich heritage of meteorological data and highlights the steady commitment of our weather observers who remained dedicated to their daily scientific endeavour throughout the years, sometimes against all odds.
This is a digital companion to a special exhibition that was open to the public at the Custom House Visitor Centre from 17 March to 03 April 2016 as part of the 1916 commemoration programme.
Steady amid the squall: Click here to see the digital companion to the exhibition.