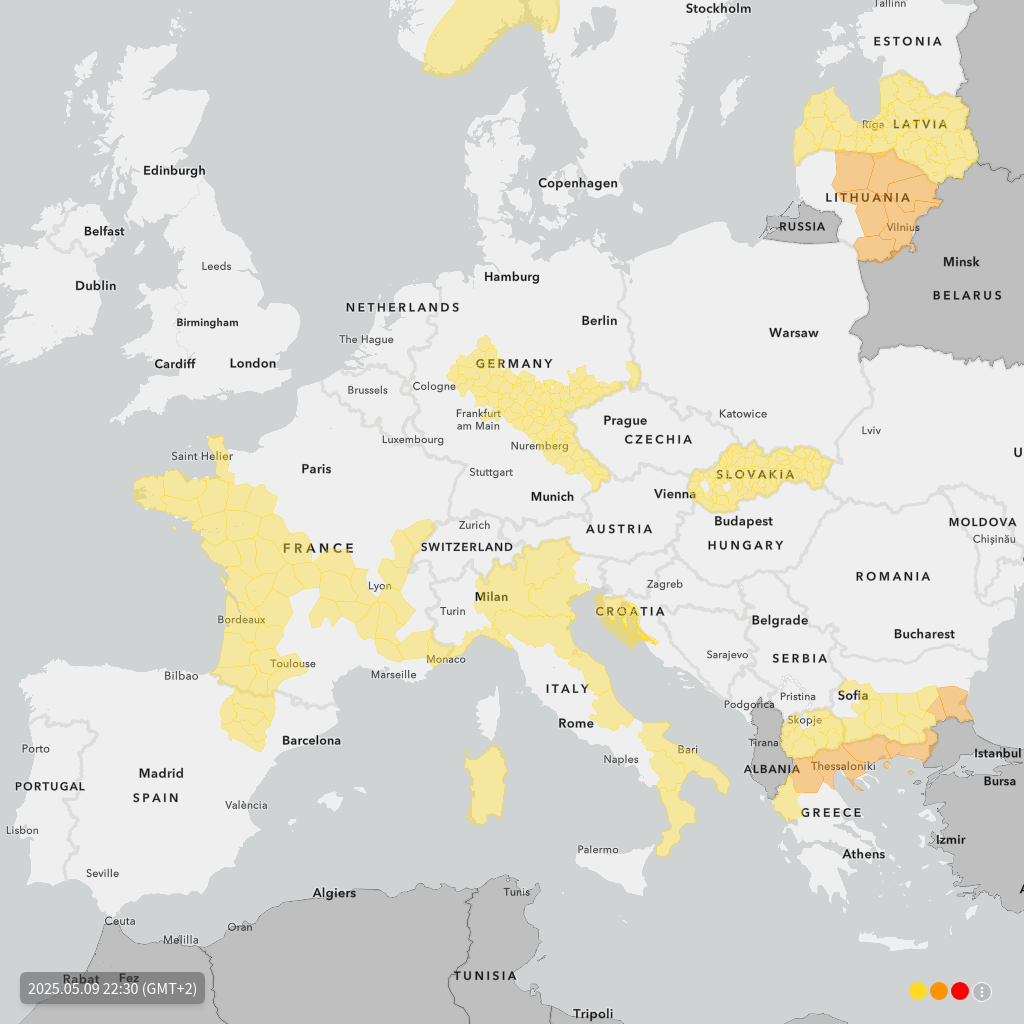 Meteoalarm will provide the most relevant information needed to prepare for extreme weather, expected to occur somewhere over Europe.
The website integrates all important severe weather information originating from the official National Public Weather Services across a large number of European countries. This information is presented consistently to ensure coherent interpretation as widely as possible throughout Europe.
It will alert you to the possible occurrence of severe weather, such as heavy rain with risk of flooding, severe thunderstorms, gale-force winds, heat waves, forest fires, fog, snow or extreme cold with blizzards, avalanches or severe coastal tides.
The website is developed for EUMETNET, the Network of European Meteorological Services.
The participating countries:
Austria, Bosnia-Herzegovina, Belgium, Bulgaria, Cyprus, Czech Republic, Germany, Denmark, Estonia, Spain, Finland, France, Greece, Croatia, Hungary, Ireland, Iceland, Italy, Luxemburg, Latvia, North Macedonia, Malta, Moldova, Montenegro, Netherlands, Norway, Poland, Portugal, Romania, Serbia, Sweden, Slovenia, Slovakia, Switzerland, United Kingdom. MeteoAlarm's European Network