Gerry Murphy, meteorologist and Weather Forecaster, shows us how he prepares the weather forecast for RTE
Gerry takes us behind the scenes of presenting a broadcast for RTE weather
Whereas the radio weather bulletins are broadcast from a studio within Met Éireann's forecast office in Glasnevin, the television weather bulletins, produced in conjunction with the state broadcaster, RTÉ, are prepared in a specially equipped weather office within RTÉ's Montrose complex, and delivered from an adjacent dedicated weather studio.
Television is a visual medium, and the forecaster must devote a good deal of time to preparing the weather charts used to illustrate the forecast. The computer software used to prepare these charts is extremely specialised; developed by a Norwegian firm it takes weather data from Met Éireann's computer models and transforms this into a range of graphic charts, from the traditional showing fronts with area of high and low pressure, to animations of expected rainfall, to weather symbols, or colour-contoured temperature charts.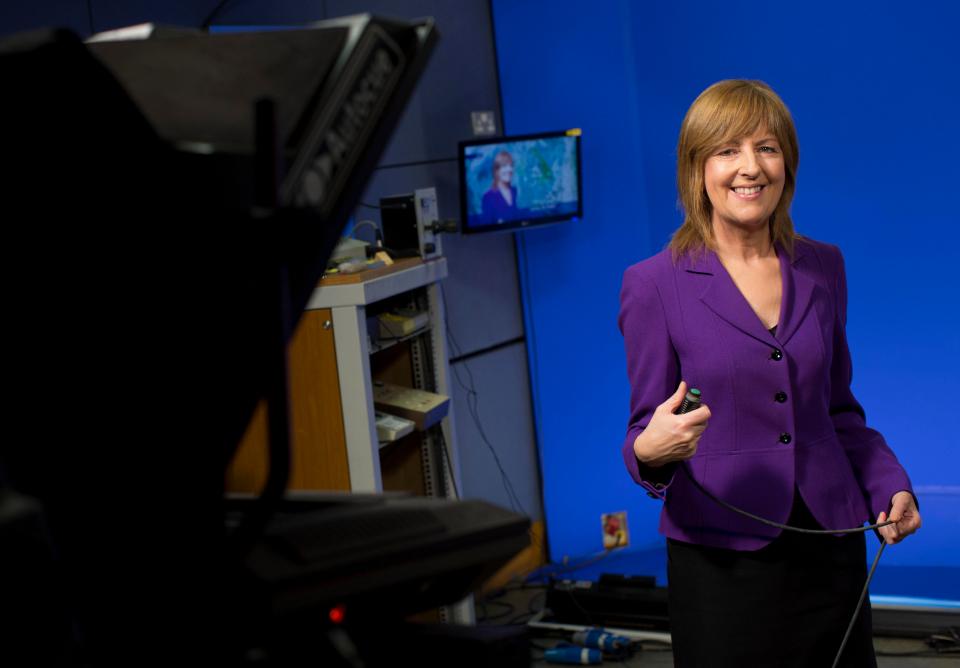 The forecaster must choose which charts best tell the "weather story" – which changes from day to day. She or he then prepares the charts, adjusting the computer-derived information according to their own insights and experience, and preparing also charts based on satellite and radar imagery. The aim is not just to explain what changes will happen to our weather, but why they will happen, and how the experience of passing weather relates to the movements of the great weather systems in the atmosphere.
Increasingly, as weather bulletins look further and further ahead, the forecaster must indicate the uncertainty associated with the forecast; depending on the alignment of pressure systems the forecasters can have high confidence in the evolution of the weather or, at times, very little confidence. It is important to convey these levels of confidence to the viewer.
Television weather bulletins have a typical duration of just two minutes and between 15 and 20 charts can be shown in this period, with each having to be prepared and checked before going to air. The television weather team comprises both Met Éireann forecasters and RTÉ's own presenters, preparing and delivering up to ten weather bulletins each day. Most of these bulletins focus on Irish weather, but some bulletins provide an overview of weather across Europe while others take a global perspective.